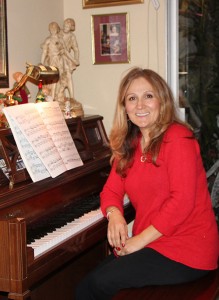 Anna is a Russian-trained concert pianist and piano teacher.
She has been performing all her life, and teaching the piano for over 25 years in the US and abroad.
Anna's students participate in local and state festivals, recitals, competitions,  and take graded CM, CODA  and ABRSM examinations.
With each student, Anna devises a unique path of study that will lead to the best results at mastering the instrument, and helping each student grow as a musician and as a person.
Anna teaches beginner to advanced levels, and everyone in between.
With her unconditional love for music and children, and her warm personality, Anna is able to achieve incredible results even with those children who initially are not very eager to play the instrument.
Over the years, many of her students have chosen music as their profession thanks to the love and the skills she has installed in them.