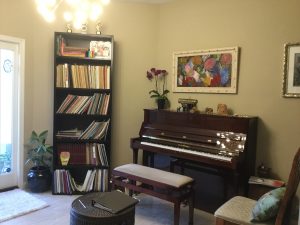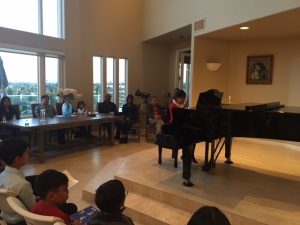 The studio is located in La Costa area of Carlsbad, on the boarder with Encinitas. Two upright pianos ( a Schimmel and a Roland) are used for routine lessons. A concert grand piano on a specially designed stage is used for final polishing touches and performances. The welcoming environment of the studio provides for a genuine and effective study experience. Parents wait in the relaxing sitting area where they can read a book, use wi-fi or just take a nap with the music in the background.
STUDIO POLICIES
Students/parents are required to notify absences.
Makeup lessons are scheduled during the same or the following month, based on availability.
Students are encouraged not to miss or reschedule lessons without having a serious reason.
During summer, some students take a few weeks off, however some students prefer to continue and even add more classes to their regular schedule.